Services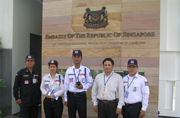 Physical Guarding
Secured Logistics
Electronic Security Systems
K9 Guard Dog Services
Control Monitoring Station
Records Management

Physical Guarding
If you have a problem
we have the solution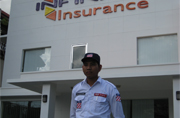 We perform functions similar to those of police, but with limitations, and only for property we protect. MPA and local police work together under a government licensing agreement to fight crime. We are in fact their eyes and ears helping locate missing persons, stolen property and report street crime intelligence.

MPA offers a wide range of tailored made security and safety related services. We know that each industry has its own specific security needs and concerns. We conduct a thorough survey of your property, review past security events and design security programs to harden your security, deter and prevent crime.

MPA provides professional security for:

Banks
Airports
Factories
Schools
Offices
Residences
Shopping Malls
VIPs - Celebrities
Event Security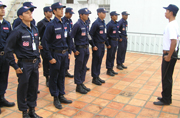 MPA STAFF RECRUITMENT AND TRAINING
All new recruits are carefully selected and go through a tough screening process that includes a police backing-round check, finger printing, medical check, drug abuse check and biographic check. All security personnel records are maintained in confidence by MPA, the police and our clients.

After completing this process, security officer candidates are put through a rigorous physical training course to test their ability to work as a team and counter threats they may experience on the job. All students are required to successfully pass a wide range of security training modules to include fire prevention, criminal detection, self defense, first aid, traffic control, crowd control, diplomacy, report writing, effective communications and use of security related tools and equipment.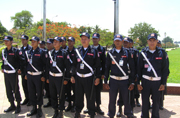 DUTIES AND RESPONSIBILITIES
Candidates that successfully graduate from our training academy are then uniformed and fully equipped to handle their specific duties and responsibilities. These duties and responsibilities vary widely from client-to-client. Below is a list of some of the different types of duties our security officers perform:

Inspecting vehicles entering and leaving a premises
Controlling staff, visitor, contractor and vendor entrances and exits
Processing visitor entry documentation and providing accurate security information in log books.
Conducting visitor escorts to and from departments
Monitoring maintenance and construction workers, especially those using flammable liquids, acetylene torches, etc..c
Controlling vehicle traffic and parking
Operating security control and response centers
Conducting investigations
Providing rapid response to emergencies
Prevent and control workplace violence
Dispensing first aid in the event of a medical emergency
Managing material control documents
Verifying employee identification
Screening package and mail for explosive devices
Enforcing company security regulations and policies
WORK SHIFTS
Our clients are able to choose the best work shift hours to meet your requirements. MPA's standard shift hours are as follows:

1. Standard Eight Hour Shift Operation:
A. Shift: 0600 to 1400 hours
B. Shift: 1400 to 2200 hours
C. Shift: 2200 to 0600 hours

2. Standard Twelve Hour Shift Operation:
A. Shift: 0600 to 1800 hours
B. Shift: 1800 to 0600 hours
Secured Logistics
If you have a problem
we have the solution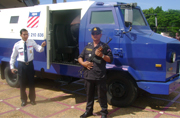 CASH-IN-TRANSIT SERVICES (CIT DIVISION)
MPA started the first Cash-In-Transit service in Cambodia in 2004. Today we securely transport valuable bank notes, monetary currency, documents and other valuables under police armed escort. Our CIT division special security agents carefully prepare daily travel routes and liaison with the police to ensure your valuables reach the destination safe and secure.

Our fleets of armored vehicles are specially designed to transport a wide range of high value property. Whether you wish to transport your payroll or large cargo we have the right armored vehicle for the job including one 5 ton truck featuring a large cargo capability. All of our CIT transport operations are planned, managed and conducted to internationally recognized CIT operating standards.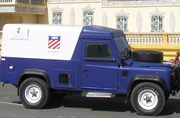 INSURANCE
All of our CIT transport operations are fully insured by a major international insurer in the event of property loss or theft. You can be sure that when your high value property is tran-sported by MPA, it will arrive at its destination safe and secured.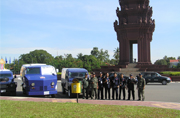 OUR ALLIANCE WITH THE POLICE
MPA is owned and operated by a group of private security professionals with diverse backgrounds in police, military or senior private security fields. We were the first private security company to be granted a license in the Kingdom of Cambodia. MPA's license permits our company to work in liaison with the police for armed escort, armed executive protection, CIT operations or crime intervention.
Electronic Security Systems
If you have a problem
we have the solution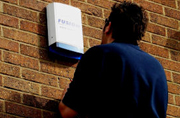 ELECTRONIC SECURITY SYSTEMS
MPA provides our customers the latest Electronic Security Systems such as electronic access control equipment, CCTV cameras, security alarms and motion sensors to deter crime. These advanced systems are very effective at monitoring, auditing and recording high-risk areas and security portals. Electronic security systems can reduce your overall security budget by replacing security personnel with systems.

We offer electronic security system design, installation and maintenance to ensure your systems are operating to full capacity. MPA also can link your security systems to our 24-hour Emergency Response and Command Center. This center includes the latest in event alarm software monitoring equipment. We monitor your systems, prepare reports and if necessary deploy armed police with our Rapid Response Team to your home or office.

MPA also offers a wide selection of fire prevention systems to include smoke detectors, sprinkler systems, fire extinguishers, surveys and annual audits. Our fire alarm systems can also be linked to our 24-hour Emergency Response and Command Center. Our response teams undergo hours of advanced fire fighting training. We have extinguished many small fires that could have turned into major catastrophes.
K9 Guard Dog Services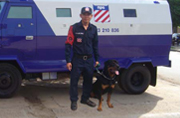 K9 Guard Dog Services
Providing fully-trained K9 Guard Dog Services to protect your
property and valuables
Additional security for secured logistic or cash-in-transit services

Central Monitoring Station
Manned 24 hours a day
Response within minutes
State of the art equipment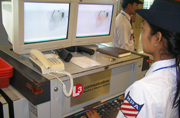 ... IS NOW OFFERING OUR LATEST SECURITY SERVICE.
Why should I have a security alarm system ?
Having a security alarm system may decrease the chances of a burglary. Even if the alarm system does not keep a burglar from breaking in, if may cause the burglar to stay a shorter amount of time.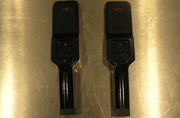 What should a security alarm system include ?
Most systems rely on a combination of contacts placed at doors and windows and motion sensors. It is best that all exterior potential points of entry have contacts that sense when they are open. Glass break sensors are also available and recommended. Motion sensors should not be used as the primary means of detection because they do not defect someone until they are already in the house.

The basic elements of a standard home security system include:

Control panel: This is where the system wiring terminates, the backup battery is located and where it is connected to the phone lines if it is a monitored system.
Key pad: This is where the system is armed and disarmed.
Siren
Inside motion detector: These sense changes in a room caused by human presence. Special motion detectors are available for people who have pets.
Door and window contacts: This sounds the alarm when the door or window is opened (and the system is on).
A central monitoring station (Company): If the system is monitored, and the alarm is set off, the control panel sends a message to a central monitoring station, which is manned 24 hours a day.

After attempting to contact the home owner, the central monitoring station will contact the police, fire department, or medics.

Additional items that can be added to the basic system are:

Smoke detectors
Glass break detectors
Panic buttons
Pressure mats for under rugs
Closed Circuit TV to allow monitoring and/or recording inside or outside a home.
Alarm screens for windows.

How Central Monitoring Systems Work?
1- The security system senses something.
2- The security system waits 30 to 45 seconds to give the homeowner a chance to deactivate the system to prevent false alarms.
3- If the alarm is not deactivated the security system sends a message to the monitoring company over telephone lines.
4- The monitoring company receives the message and verifies the alarm, generally by placing a phone call to the home. If they do not receive the proper password or do not receive an answer, they call the police.
5- The police respond.
MPA Records Management
If you have a problem
we have the solution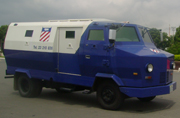 Records Management
The specialist services offered are segmented into:
General archive for inactive records
Physical Storage and management of inactive
hardcopy information
Quick-time retrieval for fast information access
Records & Doc-movement tracking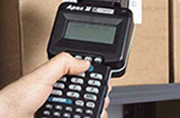 Active file management
Bar coding active files for comprehensive inventory
Efficient tracking and accurate single-file retrieval

Computer Media
Physical storage and management of electronic information
for a sound business continuity plan (contingency plan) in a
controlled environment
Daily rotation of backed-up media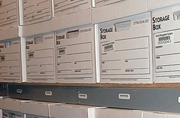 Consulting
Appraisal and sentencing of records for the retention period
Indexing and cataloguing of records
Managing records retention & destruction dates


Destruction Service
Monitoring destroy dates so records are not kept longer than
necessary
Secure records disposal under your authorized personnel's
supervision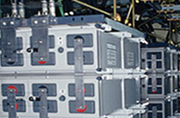 Other Services
Security documents – managing vital records in a high security
environment
Information conversion – Imaging and Computer Output to
Laser disc (COLD)
Escrow – a third party agent to manage propriety software
deposits
Secured vaulting – rental of high security strong room

MPA Records Management was established as a result of industry specialists and corporate professionals whose strength is the ability to interpret business needs and understand the market's security requirements.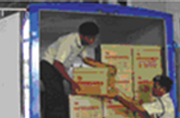 In today's fast-paced global world of commerce, the ability to maintain data securely, retrieve information quickly and utilize the data efficiently, is reflective of an organization's capability in meeting market changes. It's clientele ranges from financial institutions, insurance providers, stockbrokers, legal and accounting firms, manufacturing, trading, engineering and construction companies, oil and gas corporations, hospitals and government agencies