Secured Logistics
If you have a problem
we have the solution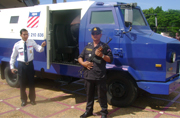 cash-in-transit services (CIT division)
MPA started the first Cash-In-Transit service in Cambodia in 2004. Today we securely transport valuable bank notes, monetary currency, documents and other valuables under police armed escort. Our CIT division special security agents carefully prepare daily travel routes and liaison with the police to ensure your valuables reach the destination safe and secure.

Our fleets of armored vehicles are specially designed to transport a wide range of high value property. Whether you wish to transport your payroll or large cargo we have the right armored vehicle for the job including one 5 ton truck featuring a large cargo capability. All of our CIT transport operations are planned, managed and conducted to internationally recognized CIT operating standards.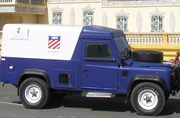 insurance
All of our CIT transport operations are fully insured by a major international insurer in the event of property loss or theft. You can be sure that when your high value property is tran-sported by MPA, it will arrive at its destination safe and secured.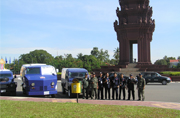 our alliance with the police
MPA is owned and operated by a group of private security professionals with diverse backgrounds in police, military or senior private security fields. We were the first private security company to be granted a license in the Kingdom of Cambodia. MPA's license permits our company to work in liaison with the police for armed escort, armed executive protection, CIT operations or crime intervention.